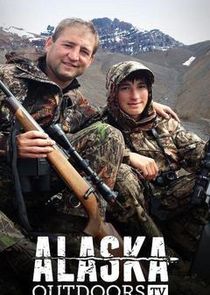 Premiered: 2010-12-31
Avg Rating: /10
Airs: Tuesday at 06:30
Description:
Shot in high-definition, Alaska Outdoors TV – produced by 59th Parallel Productions Inc. – gives viewers an open window into Alaska's remote wilderness. Alaska's best outdoor enthusiasts team up to challenge rugged terrain and often-unforgiving conditions. Cameras follow these outdoor adventurists in each episode as they explore a variety of diverse hunting and fishing opportunities in Alaska's last frontier."It has been a crazy season,"adds executive producer Tim Delarm. "A lot of amazing adventure was experienced and I'm really glad that I was personally there to witness places I have not been before and to capture it all on film. I'm still amazed, as an Alaskan, at the vast size and number of outdoor opportunities available to each and every one of us. I think the whole team pretty much feels that way; people are going to see this show and realize really how remote, untamed and rugged Alaska is."