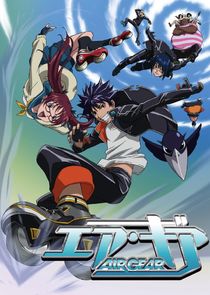 Premiered: 2006-04-04
Avg Rating: 7.6/10
Airs: Tuesday at 12:00
Description:
Ikki Minami is a storm rider from the east side of the town. He resides with the Noyamanos, takes on gangs on his own and is in charge at his school. After suffering a crushing defeat he is introduced to the world of Air Treks, where his powers and strength are increased.