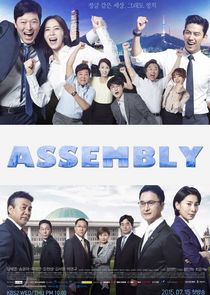 Premiered: 2015-07-15
Avg Rating: /10
Airs: Wednesday at 21:55
Description:
When a working-class man stands up for his rights and finds himself pulled into the world of politics, can he survive? Jin Sang Pil (Jung Jae Young) is a welder at a shipyard who fights for his fellow workers' rights against a layoff, only to find that his convictions and principles get him elected to become a rookie politician in the National Assembly. In this foreign environment, Sang Pil relies heavily on his political aide, Choi In Kyung (Song Yoon Ah), a whip-smart woman who knows all the ins and outs of the National Assembly. Can they work together to fight for the common man in the most powerful political corridors in the country?