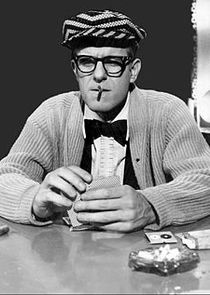 Premiered: 1967-09-15
Avg Rating: /10
Airs: Friday at 21:30
Description:
Jerry Van Dyke played nightclub comedian Jerry Webster, one of TV's many widowers, confronted with the problems of raising a young son, Sandy, played by Teddy Quinn. In this series Father decided literally to "farm out" his son by purchasing a farm in California's San Fernando Valley as a full-time home for the boy and part-time home for himself, between performing commitments. Farm manager Sue Kramer, a pretty divorcée whose daughter, Tracy, just happened to be Sandy's age, served as de facto governess for the boy and foil for Jerry. Ben McGrath, the farm handyman, and Marty Warren, Jerry's friend and lawyer, rounded out the cast of regulars.