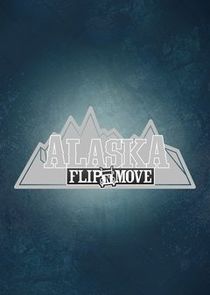 Premiered: 2016-11-11
Avg Rating: /10
Airs: Friday at 21:00
Description:
On Alaska Flip N Move, an Alaska-based team buys run-down homes at auction and then transports them across frozen lakes and icy roads to their final destination. Each episode highlights the thrilling journey of hauling a home through ice and snow, as well as the whole-home renovation that follows.
Episode 2
Flipping friends Bob and Jubal take the empty top half of an old barn and turn it into a modern, open-concept living space; a husband-and-wife team get a bargain on a shipping container that has to be moved down a winding and icy mountain road.
Air Date:
18 Nov 2016
Episode 1
The Sikes family takes a chance on a lake house with potential; they plan to turn it into a vacation home with enough room for the entire family but run into a major snag while trying to move it across a frozen lake.
Air Date:
11 Nov 2016