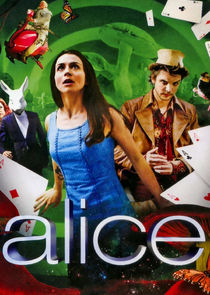 Premiered: 2009-12-06
Avg Rating: 7/10
Airs: Sunday at 21:00
Description:
Abandoned by her father as a child, Alice is accustomed to men being unpredictable, but Jack Chase is on a completely different level. Just moments after surprising her with a rare family ring, he's suddenly kidnapped by two thugs and expelled into the ether. Alice is then confronted by a sharply dressed stranger who answers to the name White Rabbit, and who promises to reveal all of Jack's secrets. Alice follows him through the enormous liquid glass of an ornate mirror and ends up in Wonderland, an outlandish underground city of twisted towers and parapets conceived of in a Dali-like dream.