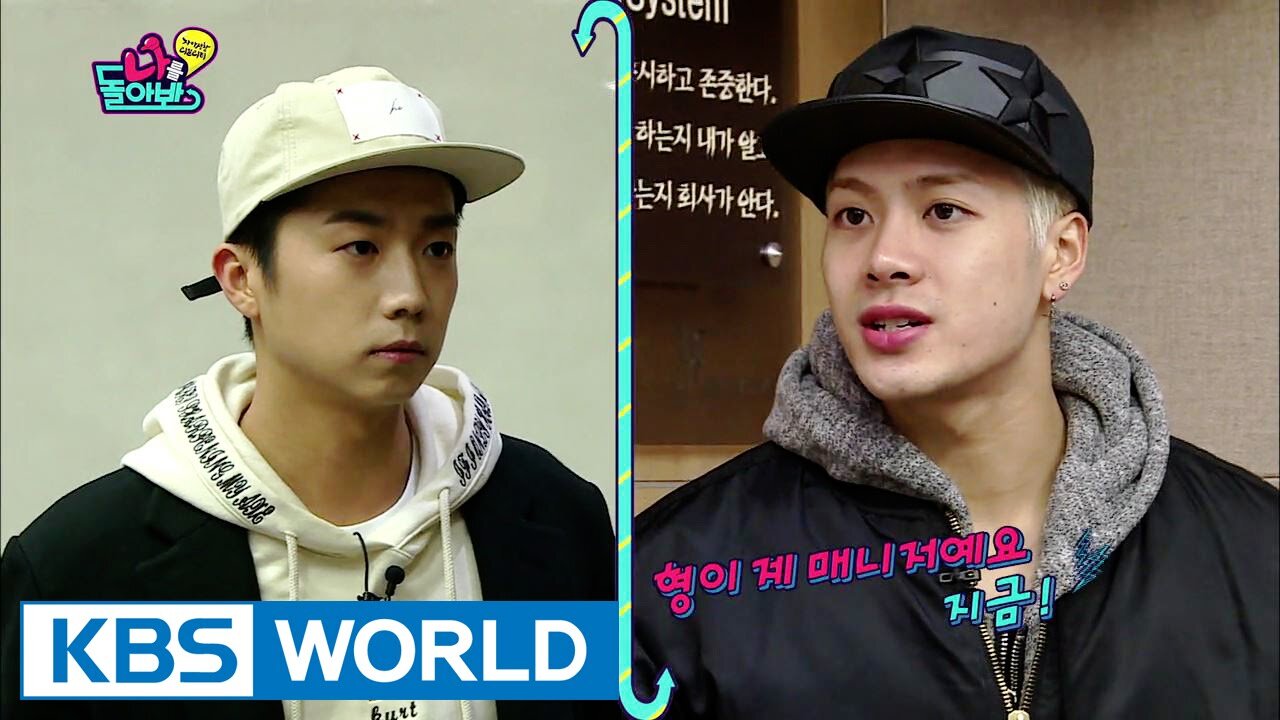 A Look at Myself - Season 1, Episode 31
Technical
Episode Title: Episode 31
Episode Run Time: 75
Episode Air Date: 2016-02-26 21:30
Episode Summary: Two guys trying to win $30,000 prize money on "Woorimal Battle!" Jackson who just learned Korean and Joonhyung who still doesn't know correct spelling after 20 years! Invited 2PM Wooyoung as a teacher to learn basic Korean... I don't want to do this! I quit! What's going on? Why did he stamp the contract? Song Hae follows Woojong to a shopping mall because of the contract! They spend some time shopping for snapbacks and sneakers. Song Hae goes to KBS general makeup room to turn into Brainy Smurf with blue makeup and costumes. But Song Hae refuses them and turns into angry Song Hae... What will happen to Woojong?