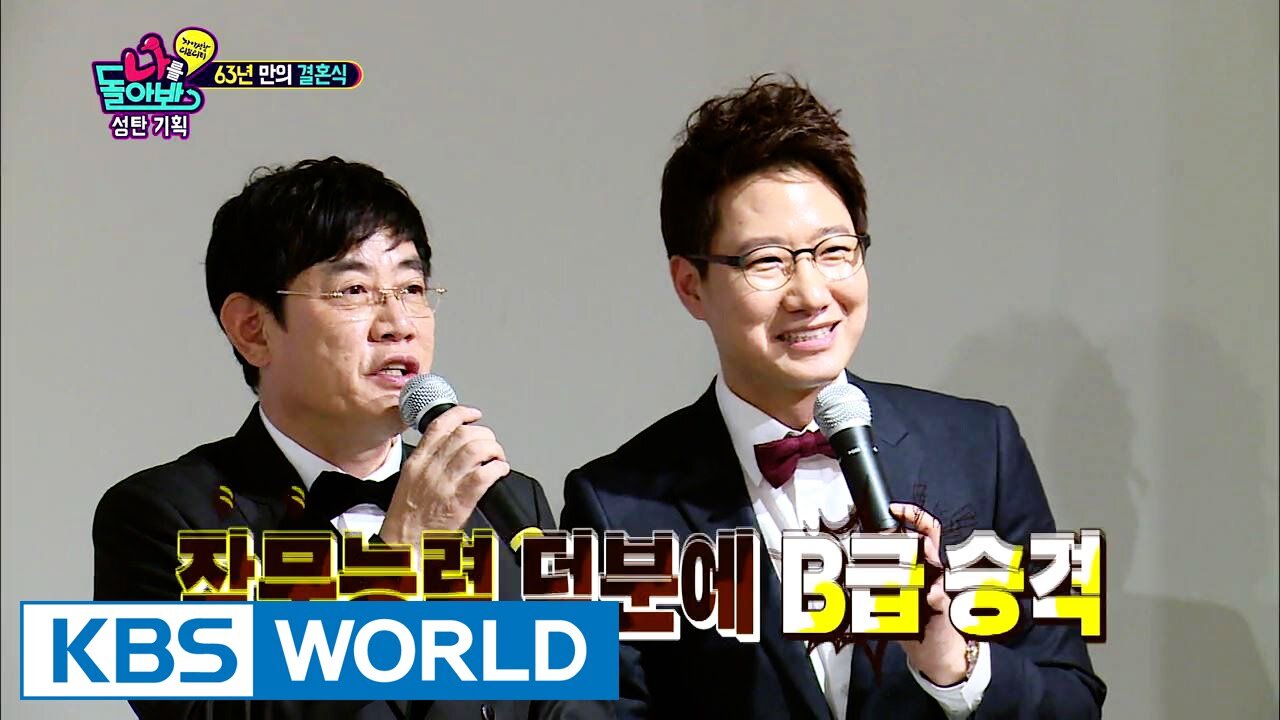 A Look at Myself - Season 1, Episode 22
Technical
Episode Title: Episode 22
Episode Run Time: 75
Episode Air Date: 2015-12-25 21:30
Episode Summary: National host 89 year-old Song Hae finally tying the knot in 63 years! "Would you marry me?" Song Hae kneels down in front of the bride. He officially proposes to her with the wedding ring... That's not the end? Song Hae reads a letter he's written for the wife. The letter made everyone in the venue cry. What did it say? A Look at Myself members prepared a wedding song for Song Hae's wedding! Full of laughter and tears at the wedding!