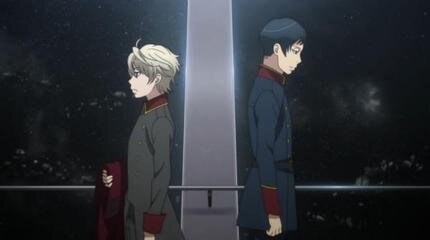 Aldnoah.Zero - Season 2, Episode 3
Technical
Episode Title: Toll for the Brave
Episode Run Time: 25
Episode Air Date: 2015-01-24 23:55
Episode Summary: Both UFE and Vers forces prepare for battle on their respective asteroid bases. Meanwhile Slaine's influence between de Counts of the Vers Empire rises. The Trident and Marineros bases are close enough and the long expected space battle between both force erupts. Inaho and Slaine will encounter each other once again on the battlefield.